Elf's Bite-Sized Peppermint Crinkles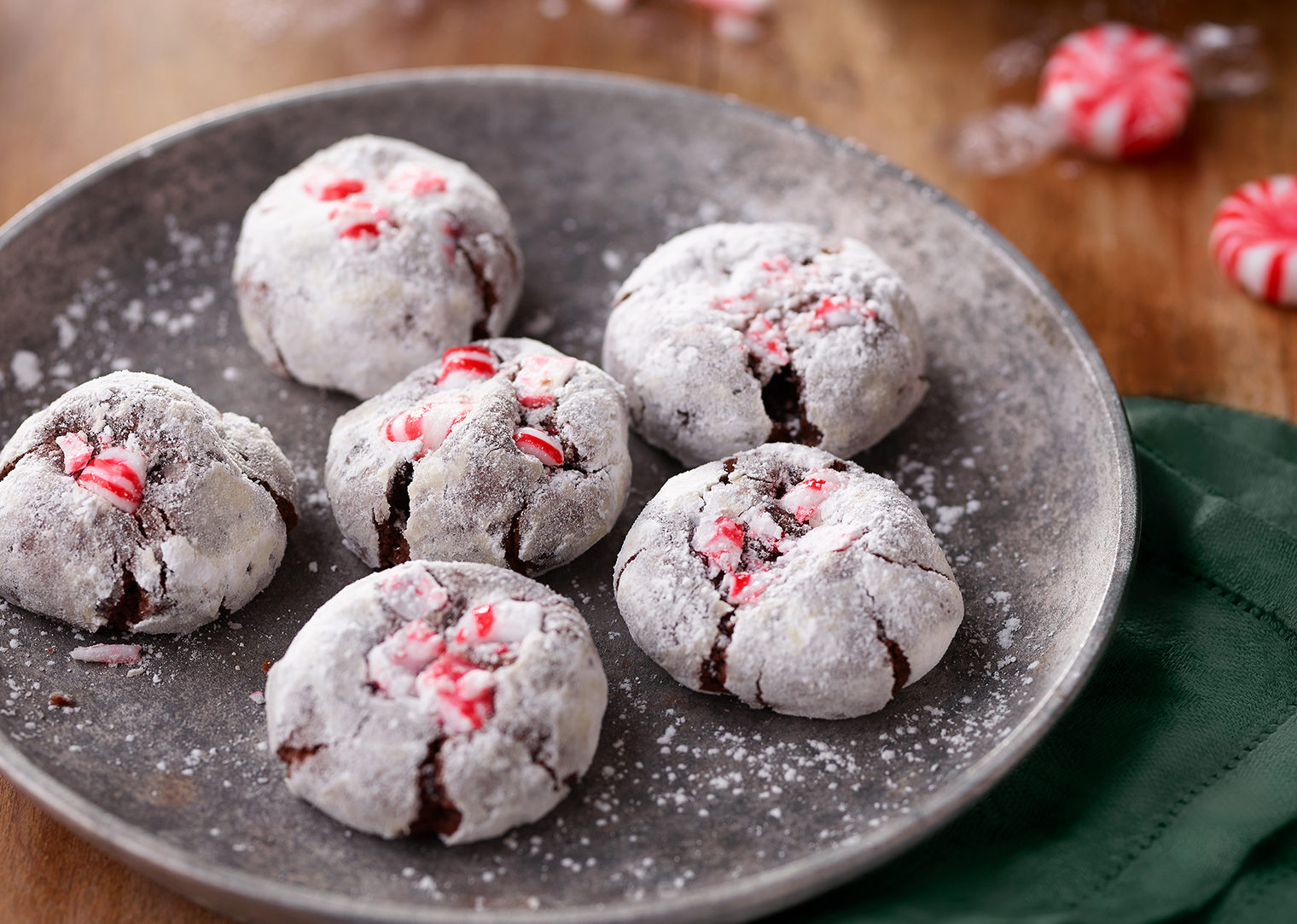 Elf's Bite-Sized Peppermint Crinkles

Mix flour, cocoa powder, baking powder and salt in large bowl.
Beat 2 cups sugar, cooled melted chocolate, eggs, oil and peppermint extract in mixer bowl on medium speed until blended. Gradually add flour mixture, beating on low speed until blended.
Refrigerate, covered, until firm enough to shape, about 1 hour or overnight.
Heat oven to 350°F. Mix powdered sugar and crushed candy in small bowl. Work with 1/3 of the dough at a time, keeping remaining dough refrigerated. Shape dough into 1-inch balls; roll in granulated sugar first and then in crushed candy mixture. Place two inches apart on parchment paper-lined or ungreased baking sheets.
Bake in 350°F oven until lightly browned, 8 to 10 minutes. Cool on baking sheets 1 to 2 minutes. Remove to wire racks; cool completely.
Best enjoyed with a group of elves and reindeer!
Ingredients
2 1/4 cups all-purpose flour
1/4 cup unsweetened cocoa powder
1 1/2 tsp baking powder
1/2 tsp salt
2 cup granulated sugar
1 12 oz package semisweet chocolate chips, melted and cooled
3 larger Hickman's eggs, room temperature
1/2 cup vegetable oil
1 tsp peppermint extract
1/3 cup powered sugar
1/4 cup crushed peppermint candies or candy canes
1/3 cup granulated sugar for coating