Social
---
Employment opportunities occur frequently in all areas. Interested prospective employees are encouraged to submit applications, which will be reviewed as openings become available.
Maricopa: maricopa@hickmanseggs.com
Arlington/Buckeye: sseagren@hickmanseggs.com
Employment Applications:
Online General employment application – Enter your information online and send your application directly to the human resources department.
Printed General employment application (PDF format) – Print, fill-out and mail or fax to Hickman's Family Farms (information below).
Driver's application (PDF format)
(Choose the appropriate application, right-click and select "Save Target as…")
Adobe Acrobat Reader is required to view and print PDF files. PDF files are large and may take some time to download for slower connections. If you have difficulty, please contact Hickman's Family Farms for assistance.
To Mail Employment Application: Hickman's Family Farms
Employment Application
6515 S. Jackrabbit Trail
Buckeye, AZ 85326
To Fax Employment Application: Hickman's Family Farms
Cover Page: Employment Application
Fax Number: (623) 474-6392
---
You can find Hickman's eggs across the southwest, but our farms are located in the heart of Arizona.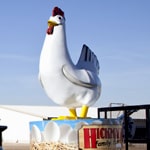 Corporate Office
6515 S. Jackrabbit Trail
Buckeye, AZ 85326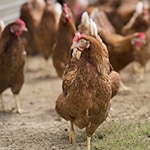 Maricopa, AZ
Arlington North, AZ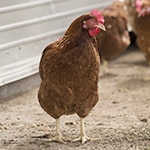 Arlington South