Join the Hickman's Heroes team.
Hickman's Family Farms is a great place to work if we do say so ourselves. We value inclusion, fairness, collaboration, and transparency.
To work here is to work at a company that values teamwork and collaboration, while creating great products and doing right by the planet. We are also at the forefront of adopting new, green technologies that can help us grow more with less.
Hickman's Family Farms is an equal opportunity employer. When looking at applicants, we do so without regard to race, color, religion, sex, sexual orientation, gender identity, national origin, disability, veteran status, and other legally protected characteristics.
Benefits that help you do your best.
The benefits we offer at Hickman's Family Farms are designed to help you do your best while you make a difference at your job. Our benefits packages are also a reflection of our core values—inclusion, fairness, safety. So you can be your best you.
Medical
Prescription
Dental
Vision
Life Insurance
Short-Term Disability
Long-Term Disability
Health Savings contribution
Guardian Advocate
401(k) Retirement Savings Plan
Nutrition partnership
Certified Personal Trainer 2x per week at no charge
Near Sites Medical Wellness Clinic Access
24hour complimentary telemedicine to healthcare providers access upon new hire orientation completion
Employee based access to personnel file via smart phone technology
Complimentary branded tshirts upon offer acceptance
Tobacco Cessation
Paid Time Off (PTO)
Holidays
Sick Time
Paid Sick Leave
Current Openings.
Check out our current openings by scrolling down and select
apply now

on any opening
Positions immediately available
at all farms:
Chicken Barns/Cuidado De Gallinas
Egg Packers/Empaquadores de Huevos
PM Sanitation/Sanitacion de Noche
Refrigerated Warehouse
---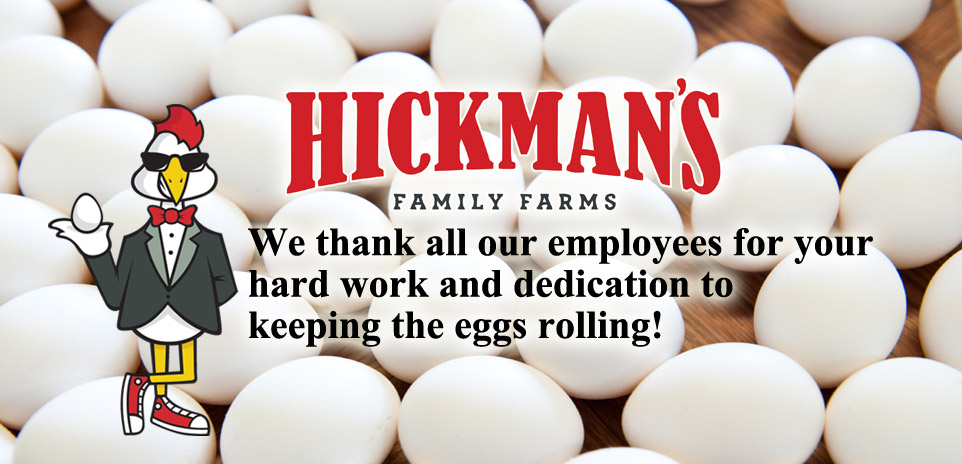 Hickman's Family Farms is proud to be the freshest-possible-protein-provider since 1944, but it's the people behind the protein that really make Hickman's special. We want you and your special set of skills to join our community of employees, neighbors and friends in one of the variety of positions available. Here every day is a fresh start.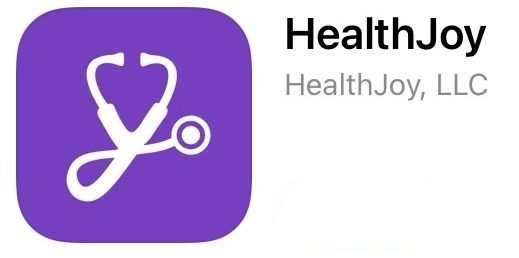 Upon completion of New Hire Orientation, please download the HEALTHJOY APP for access to immediate medical support.

How Hickman's Helps Employees Stay Healthy
Assist with routine and nutrition resources
• Extend Fitness Center hours (5:00 AM to 6:30 PM)
• Saturday availability at the Fitness Center (8:00 AM to 11:00 AM. More hours to come as participation increases)
• Offer other fitness incentives such as free gym membership for all employees for up to 1 year
• Community fitness events (Feb., Litchfield Park Walk-a-Thon; March, Biking Tour de Cure; April, Mud Race; Coming in May, Hickman's Health Nuts for National Egg Day)
• Provide updated information regarding the Hickman's Clinic or other health care resources (Coming May 11 and 19, Adelante Mobile Unit offering preventative health care and education)
Ride Reduction-Hickman's shift shuttles:
Please be aware that the following shuttles are available at no charge: pick up times are set, return times vary due to shift finish times.
5:30 AM Avondale to Arlington
5:30 AM Avondale to TONOPAH Egg Farm
5 AM Buckeye – Health and Wellness-Arlington – TONOPAH
Please email hiring@hickmanseggs.com for shuttle contact numbers, further assistance.
Hickman's shuttles reduced 3,659 daily vehicles on roadways in 2021!
Employment opportunities occur frequently in all areas. Interested prospective employees are encouraged to submit applications, which will be reviewed as openings become available.
Por favor, infórmenos si usted recibió ayuda de alguien para poder llenar esta solicitud, sobre todo si fueron sus hijos pequeños o algún otro familiar quienes le ayudaron en el proceso. Para Hickman's es un placer agradecerles a quienes apoyan a nuestros solicitantes. Sobre todo cuando son los pequeños y jóvenes de la siguiente generación.
IF YOU DO NOT RECEIVE A CALL FROM OUR RECRUITMENT WITHIN 24 HOURS-
email shickman@hickmanseggs.com or text "hire me" to 623-734-2998
Hiring Center:
8am-4:30pm
(Except when on guided tours-2:30pm Tue/Thu)
Hickman's Talent and Training Center
(In-person interviews, training)
New Address: 6515 S Jackrabbit Trail
Buckeye AZ 85326
(Trailer on north side of egg store parking lot)

Hickman's Family Farms is an equal opportunity employer committed to fostering a culturally diverse environment. Hickman's Family Farms encourages applications from a diverse pool of candidates, and does not tolerate discrimination against applicants because of race, ethnicity, religion, age, national origin, physical or mental disability, citizenship, sex, pregnancy, childbirth or related medical condition, sexual orientation, gender identity and expression, transgender status, sex stereotyping, genetic information, ancestry, veteran status or any other category or characteristic protected by applicable federal, state, or local law. Hickman's Family Farms is celebrating 26 years of Reintegration Employment Success for formerly incarcerated citizens.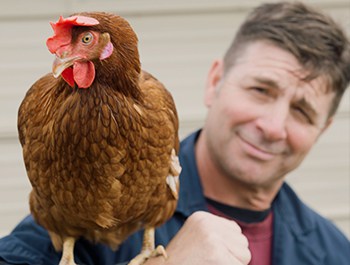 Education
We have NEVER stopped investing in our training and education to improve on perfection and neither should our staff. Tuition reimbursements are available for college courses applicable to your career field or related college/vocational disciplines. As with standard performance 100% is reimbursed for 4.0 -3.75 GPA, up to in state tuition equivalencies. Although C's get degrees, they are partially reimbursed.
Click for more information: Tuition Reimbursement Program
Please contact our HR team for more information on education reimbursement programs.