Hickman's Family Farms is an equal opportunity employer committed to fostering a culturally diverse environment. Hickman's Family Farms encourages applications from a diverse pool of candidates, and does not tolerate discrimination against applicants because of race, ethnicity, religion, age, national origin, physical or mental disability, citizenship, sex, pregnancy, childbirth or related medical condition, sexual orientation, gender identity and expression, transgender status, sex stereotyping, genetic information, ancestry, veteran status or any other category or characteristic protected by applicable federal, state, or local law. Hickman's Family Farms is celebrating 26 years of Reintegration Employment Success for formerly incarcerated citizens.
Featured Jobs
Positions immediately available
at all farms:
Chicken Barns/Cuidado De Gallinas
Egg Packers/Empaquadores de Huevos
PM Sanitation/Sanitacion de Noche
Refrigerated Warehouse
---

JOB DESCRIPTIONS FOR ORIENTATION PDF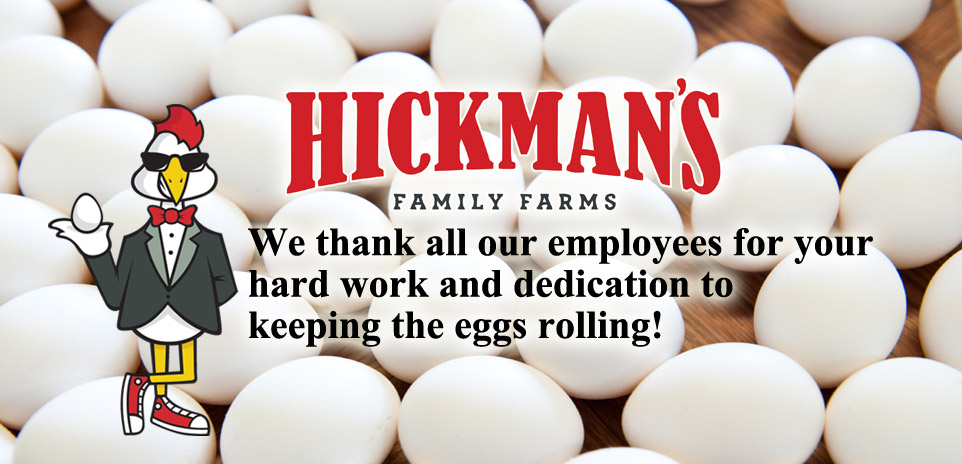 Hickman's Family Farms is proud to be the freshest-possible-protein-provider since 1944, but it's the people behind the protein that really make Hickman's special. We want you and your special set of skills to join our community of employees, neighbors and friends in one of the variety of positions available. Here every day is a fresh start.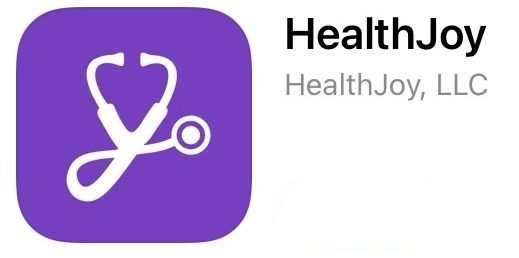 Upon completion of New Hire Orientation, please download the HEALTHJOY APP for access to immediate medical support.
Ride Reduction-Hickman's Shuttle Bus: A daily free shuttle service from our Hickman's Avondale plant at 275 West Lower Buckeye Road, Avondale, AZ 85323, to our Arlington farms shuttle lot, is available. Please ask our Talent Advisors for more information.
Employment opportunities occur frequently in all areas. Interested prospective employees are encouraged to submit applications, which will be reviewed as openings become available.
Por favor, infórmenos si usted recibió ayuda de alguien para poder llenar esta solicitud, sobre todo si fueron sus hijos pequeños o algún otro familiar quienes le ayudaron en el proceso. Para Hickman's es un placer agradecerles a quienes apoyan a nuestros solicitantes. Sobre todo cuando son los pequeños y jóvenes de la siguiente generación.
IF YOU DO NOT RECEIVE A CALL FROM OUR RECRUITMENT WITHIN 24 HOURS-
email shickman@hickmanseggs.com or text "hire me" to 623-734-2998
Hiring Center:

Walk in Interviews
7:30am-4pm
(Except when on guided tours-2:30pm Tue/Thu)
New office location- visit us soon!
Hickman's Talent Center
220-224 N. 4th Street
Buckeye, AZ 85326
Reserved parking for interviews along the yellow feather flags, bring 2 forms of ID.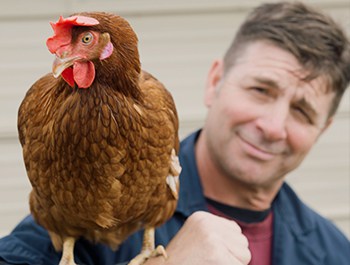 Education
We have NEVER stopped investing in our training and education to improve on perfection and neither should our staff. Tuition reimbursements are available for college courses applicable to your career field or related college/vocational disciplines. As with standard performance 100% is reimbursed for 4.0 -3.75 GPA, up to in state tuition equivalencies. Although C's get degrees, they are partially reimbursed.
Click for more information: Tuition Reimbursement Program
Please contact our HR team for more information on education reimbursement programs.