Positions immediately available at all farms:
Chicken Barns/Cuidado De Gallinas
Egg Packers/Empaquadores de Huevos
PM Sanitation/Sanitacion de Noche
Refrigerated Warehouse
---

Employment Opportunity
California Based Organic Chicken Fertilizer Sales Representative
CLICK for > FULL JOB DESCRIPTION
Contact: Jim Marshall, jmarshall@hickmanseggs.com or 623.694.0442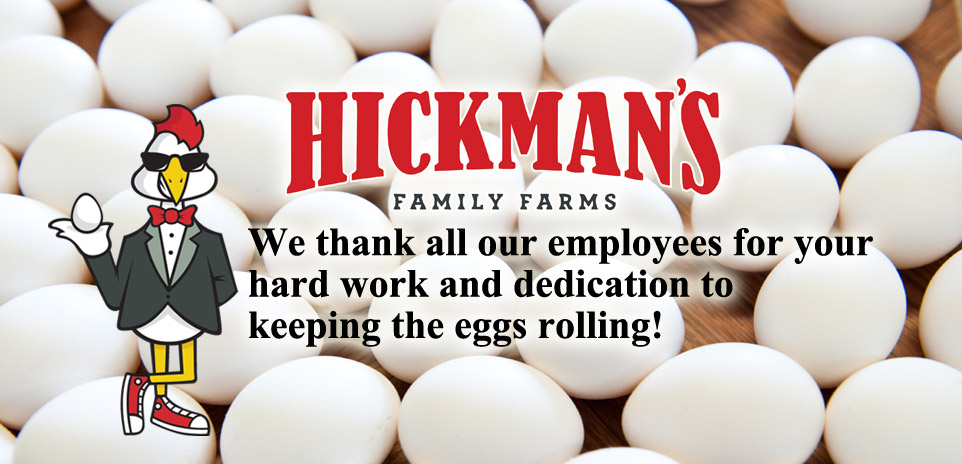 Any photos where staff does not have masks were taken before mask mandates, according to CDC and local and federal public safety recommendations.
Hickman's Family Farms is proud to be the freshest-possible-protein-provider since 1944, but it's the people behind the protein that really make Hickman's special. We want you and your special set of skills to join our community of employees, neighbors and friends in one of the variety of positions available. Here every day is a fresh start.
Hickman's Shuttle Bus: Are you a driven employee? You can be at Hickman's! We offer a daily free shuttle service from our Hiring Center (located at 83rd Avenue & Indian School Road) to both our Tonopah and Arlington farm locations.
Hickman's Huevolution Food Truck: Don't try to scramble in the morning, we frequently serve complimentary hot-n-fresh breakfast out of our Hickman's Huevolution Food Truck at our various farm locations.
Employment opportunities occur frequently in all areas. Interested prospective employees are encouraged to submit applications, which will be reviewed as openings become available.
Por favor, infórmenos si usted recibió ayuda de alguien para poder llenar esta solicitud, sobre todo si fueron sus hijos pequeños o algún otro familiar quienes le ayudaron en el proceso. Para Hickman's es un placer agradecerles a quienes apoyan a nuestros solicitantes. Sobre todo cuando son los pequeños y jóvenes de la siguiente generación.
IF YOU DO NOT RECEIVE A CALL FROM OUR RECRUITMENT WITHIN 24 HOURS-
PLEASE COLLECT A FREE DOZEN EGGS AT OUR BUCKEYE OR 83RD AND INDIAN SCHOOL CENTERS.
Hiring Center:
8260 W. Indian School Rd. Suite 2
Phoenix, AZ 85033
&
220-224 N. 4th Street
Buckeye, AZ 85326
623-872-2348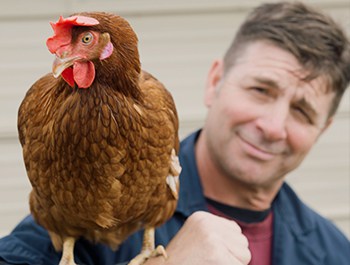 Education
We have NEVER stopped investing in our training and education to improve on perfection and neither should our staff. Tuition reimbursements are available for college courses applicable to your career field or related college/vocational disciplines. As with standard performance 100% is reimbursed for 4.0 -3.75 GPA, up to in state tuition equivalencies. Although C's get degrees, they are partially reimbursed.
Click for more information: Tuition Reimbursement Program
Please contact our HR team for more information on education reimbursement programs.