Eggs Benedict Casserole
Joanie Simon on behalf of Hickman's Family Farms is whipping up this eggstraordinary, easy and delicious Eggs Benedict Casserole recipe that is sure to get your taste buds hopping!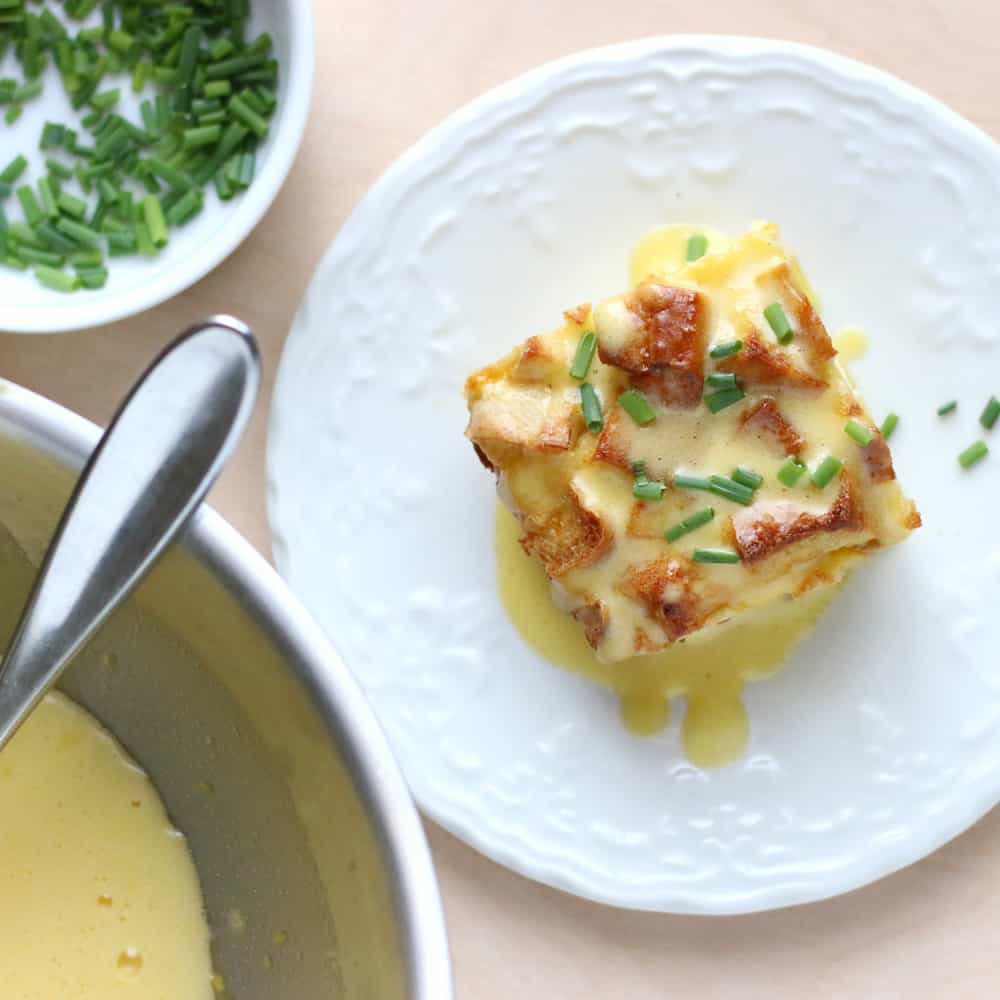 Eggs Benedict Casserole

Preheat oven to 325ºF.

Layer chopped English muffins in the bottom of a 9 x 9 glass baking dish and then on top of that add a layer of the chopped Canadian bacon.

Combine 8 eggs, 1 cup of half & half, ½ tsp garlic powder, and ½ tsp salt into a mixing bowl and whisk vigorously until the yolks are broken and the eggs are incorporated into the half & half.

Pour the egg mixture over the Canadian bacon and English muffins and place in the oven on the middle rack. Bake for 30 minutes or until the center is set and no longer jiggles when the dish is moved.

*Everything up to this step can be done the night before. Just cover the unbaked casserole and refrigerate. When you're ready to cook it, set it out on the counter for 20 minutes and then proceed with baking it the prescribed 30 minutes at 325ºF and continue with the rest of the recipe.

While the casserole bakes, prepare your traditional hollandaise sauce.

Combine 4 egg yolks with 1 Tbsp fresh lemon juice in a metallic bowl and whisk vigorously until the eggs double in size and thicken.

Then place the bowl over a pot with boiling water, though don't let the bottom of your metallic bowl touch the water (this is important so that the eggs don't scramble). Whisk vigorously for another 30 seconds, then super slowly, in a steady slow stream, add the butter into eggs while whisking. If you add too much butter at once or don't whisk while adding it, your hollandaise will separate and won't be a smooth creamy texture.

Once the butter is incorporated and you have a smooth, silky hollandaise, add in salt to taste and a dash of hot sauce.

Serve casserole warm and top each piece with a generous ladle of hollandaise and garnish with chives.
Ingredients
3 English Muffins, chopped into ½ in pieces
3oz Canadian bacon, chopped
8 Hickman's Eggs
1 cup half & half
1/2 tsp garlic powder
½ tsp salt
4 egg yolks
1 Tbsp fresh lemon juice
1/2 cup butter, melted
dash of hot sauce
salt to taste
chives (optional garnish)