Santa's Cranberry Cosmo
Whip up the perfect meringue to make you merengue and top off your Cosmo with style. Santa-approved and the perfect signature cocktail for your holiday festivities. Serves 8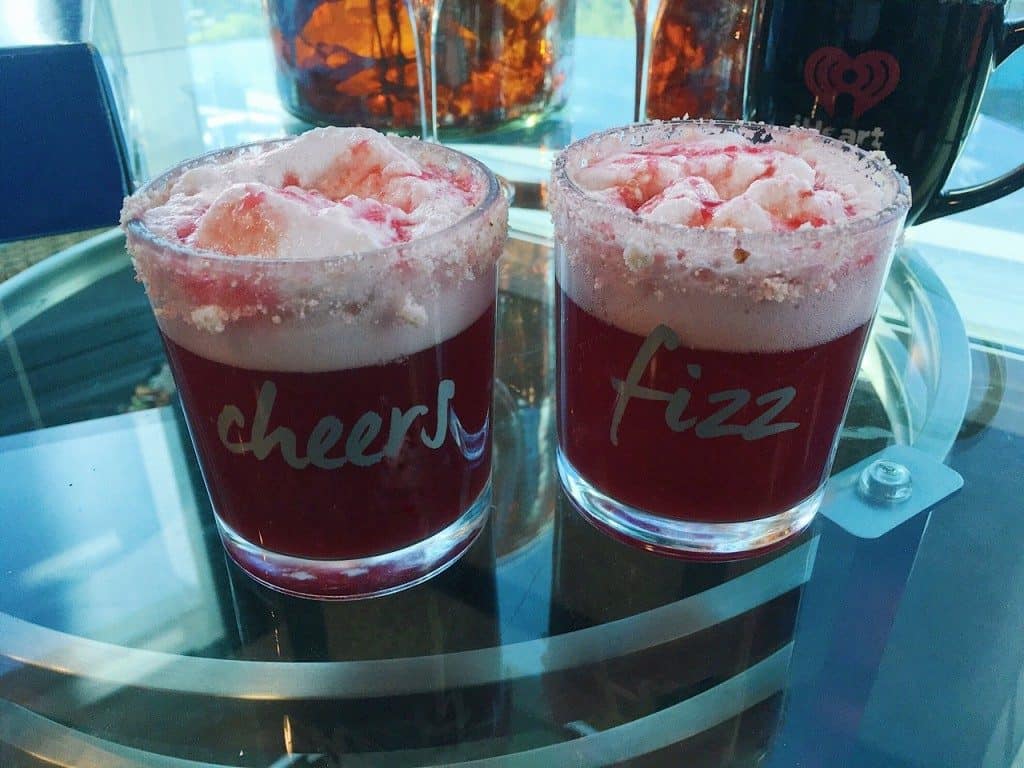 Santa's Cranberry Cosmo

Cosmo Drink directions
In stock pan, bring liquids except sparkling water and cranberries to a boil. When cranberries start to open, reduce heat and add sugar, vanilla extract.

When everything has been added except for sparkling water, pour into serving container. Top with Santa's beard and sprinkle with orange zest and put a few of the cooked cranberries on top of beard.
Santa's Beard directions
Make sure there is no yolk inside whites as you crack into mixing bowl. Blend whites on high until white foam starts to emerge. Gradually add sugar and vanilla, then blend until whites form soft peaks. To test meringue, you should should be able to flip bowl over your head without any meringue falling on your head. Don't worry if it does — straight protein on your hair is actually good!
Recycle Santa's cookies
Crush half bag of pecan sandie cookies

You can dip rims in the cosmo drink or use water, then dip rims into cookie crumbs.
Alcohol
We add one shot of Chambord right after adding the sparkling lime juice. Must be 21 years of age and have prebooked an Uber or reindeer.
Ingredients
Cosmo Drink ingredients
One bag fresh cranberries
2 cups not from concentrate apple cider
1 cup Simply Orange Juice
1 cup not from concentrate cranberry juice
1 cup granulated sugar
Orange zest fresh, or spice jar
1 halve of fresh lime juice
1 capful vanilla extract
2 small cans sparkling lime water (add last when ready to serve)
Santa's Beard (aka meringue) ingredients
5 Extra Large or Jumbo egg whites
1 cup granulated sugar
1 capful vanilla extract