Chocolate Peppermint Cream Pie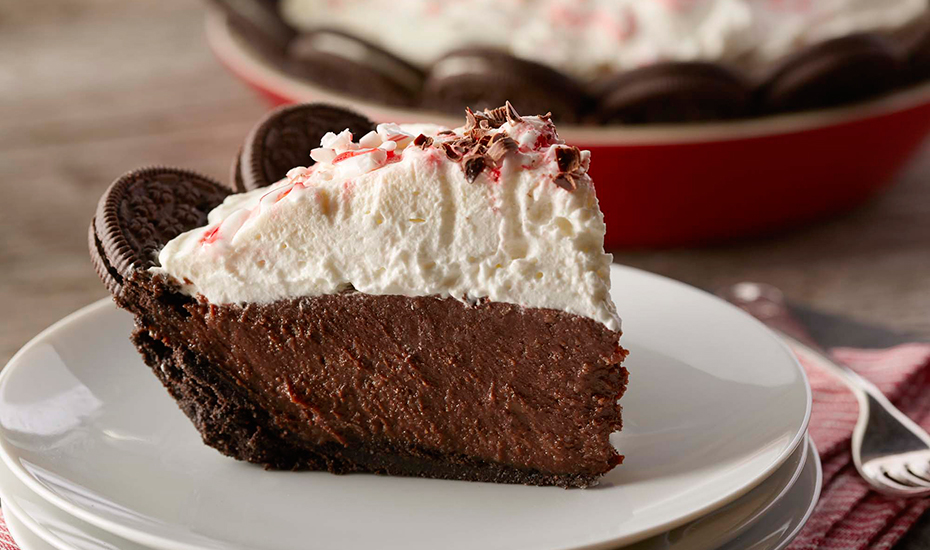 Chocolate Peppermint Cream Pie

Beat egg yolks in medium bowl; gradually stir in half-and-half until blended. Mix sugar, cornstarch, cocoa powder and salt in large heavy saucepan. Gradually stir in egg yolk mixture until blended.
 Cook over medium-low heat, stirring constantly, until mixture thickens and comes to a boil, about 12 minutes. Boil and stir 1 minute. Remove from heat immediately. Stir in chocolate, butter and vanilla, until melted and smooth.
Pour into crushed cookie piecrust and press piece of plastic wrap onto surface of filling to prevent a "skin" from forming. Refrigerate until thoroughly chilled, at least 2 hours overnight.
To Serve: fold crushed candies into whipped cream. Spread over filling. Garnish with additional crushed candies and chocolate shavings, if desired.
Ingredients
1 crushed cookie pie crust, crushed peppermint and chocolate shavings optional
4 large Hickman's egg yolks
3 cups half & half
2/3 cup sugar
1/3 cup cornstarch
2 tbsp unsweetened cocoa powder
1/4 tsp salt
2 cups semisweet chocolate chips
2 tbsp butter
1 tsp vanilla
1 cup peppermint whipped cream
1/4 cup crushed peppermint or candy canes