Chef Mario's Peppery Avocado Breakfast Sandwich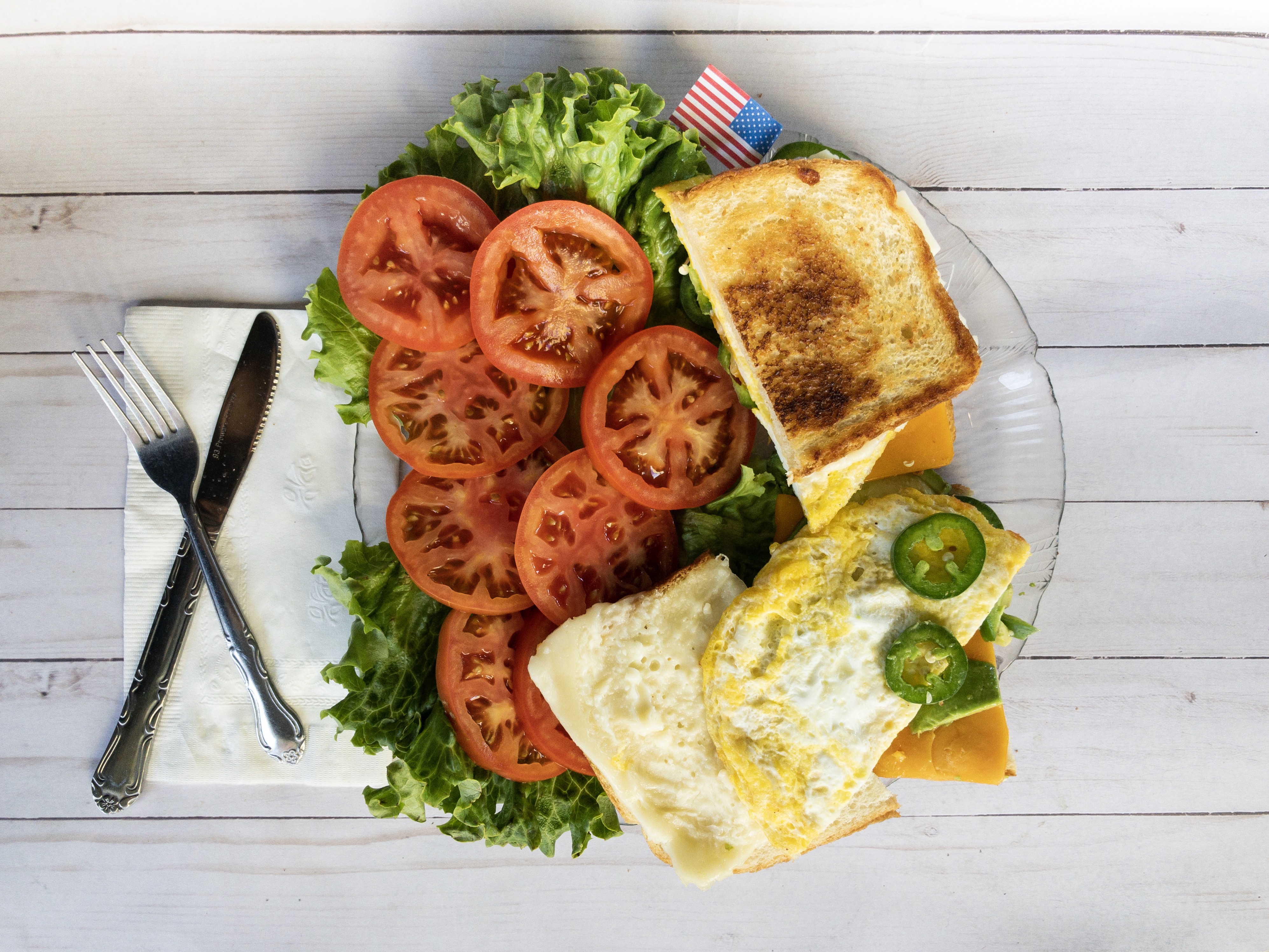 Chef Mario's Peppery Avocado Breakfast Sandwich

1. Heat olive oil in a skillet over medium heat. Crack eggs into skillet: cook for one to two minutes. Flip and cook egg until done: 2 to 5 minutes more. Transfer eggs to a plate, season with salt and pepper.
2. Spread butter onto one of each bread slice.
3. Heat a skillet over medium heat. Lay bread slices in hot skillet, butter-side down. Quickly lay swiss cheese, one fried egg, cheddar cheese, one fried egg, avocado, jalapeno, and remaining bread slice butter-side up. Carefully flip sandwich to other side until golden brown, 3 to 4 minutes.
4. Remove sandwich from skillet and cut in half.
This sandwich is made specially by Chef Mario Gebran of U.S. Egg with locations around Phoenix, Scottsdale, Chandler and Tempe. For store locations, hours and more delicious menu items, please visit: https://www.useggrestaurant.com/.
Ingredients
1 tbsp olive oil
2 Large Hickman's Eggs
1 tbsp softened butter
2 slices sourdough bread
1 ounce Swiss cheese, sliced
1 ounce Cheddar cheese, sliced
1/2 ripe avocado
Sliced raw jalapeno peppers
Salt & pepper