Below the Sea Salmon and Egg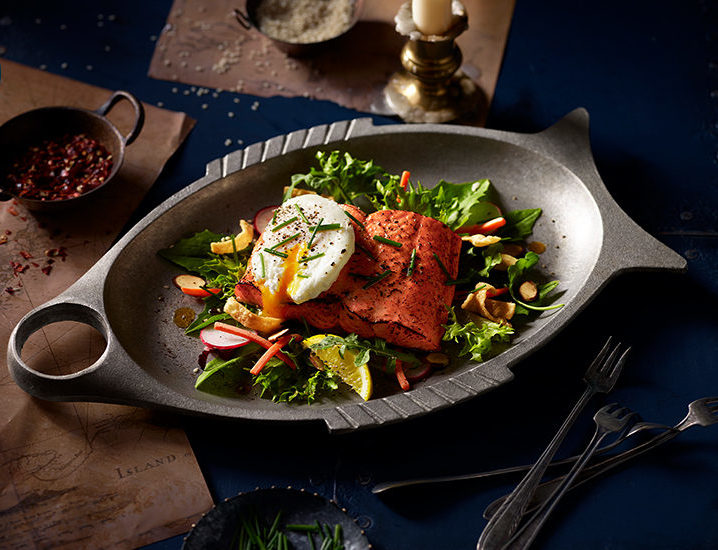 Below the Sea Salmon and Egg

Mix ginger, soy sauce, vinegar and sesame oil in glass pie dish. Place salmon filets in marinade for 15 minutes to one hour in the refrigerator.
Grill filets 4 minutes on each side or until just opaque in the center. Set in warm oven.
Heat 3 inches of water in a large saucepan to boiling. Adjust heat to keep liquid simmering gently. Break eggs, one at a time, into a small dish. Hold dish close to the surface and slip eggs into simmering water, one at a time. Cook for 3 to 4 minutes or until desired doneness. DO NOT STIR. Remove with slotted spoon and blot gently on paper towels.
Mix salad kit and divide among 4 plates. Place cooked salmon on salad.
Top salmon with poached eggs and serve.
For more delicious recipes, check out our friends at Incredible Egg!
Ingredients
4 Large Hickman's Eggs
2 Tbsp fresh ginger, peeled and grated
2 Tbsp soy sauce (low sodium)
2 Tbsp rice wine vinegar
2 Tbsp sesame oil
4 salmon filet, 6 oz. with skin
1 Asian salad kit