Apricot Almond Granola Bars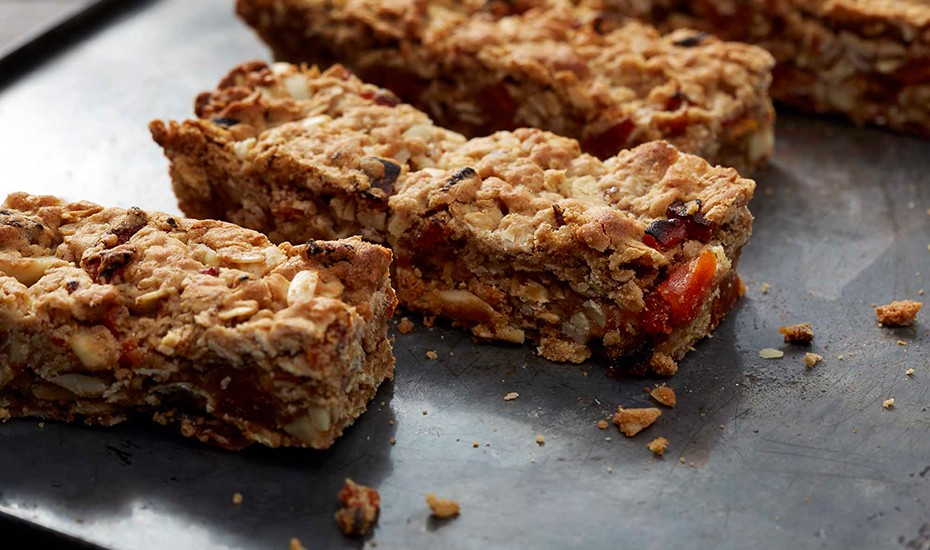 Apricot Almond Granola Bars

Heat oven to 350°F. Mix oats, flour, cinnamon, baking soda and salt in large bowl.
Beat brown sugar, almond butter and butter in mixer bowl on medium speed until light and fluffy, about 3 minutes. Add eggs; beat until blended. Gradually add oat mixture, beating on low speed just until blended. Stir in almonds and apricots. Spread in greased 13 x 9-inch baking pan.
Bake in 350°F oven until wooden pick inserted in center comes out clean, 20 to 25 minutes. Cool completely in pan on wire rack. Cut into 24 bars, about 3 x 1-1/2 inches each.
Tip: Substitute apricots for your favorite dried fruits, like cherries, strawberries or raisins!
Ingredients
3 cups old fashioned oats
3/4 cup all-purpose flour
1-1/2 tsp ground cinnamon
1/2 tsp baking soda
1/2 tsp salt
1 cup packed light brown sugar
1/2 cup almond butter
1/4 (1/2 stick) unsalted butter, room temperature
2 Large Hickman's eggs, room temperature
1 cup slivered almonds, toasted
1/2 cup chopped dried apricots