Kiwanis Litchfield Park 10K, 5K, 1 Mile Run/Walk
---
Saturday, February 27, 2021
Race begins and ends in front of the Litchfield Park Recreation Center. The first race is at 7:30 AM.
Entry fee for the 10K, 5K, and 1 Mile competitive race is $20. The non-competitive fun run entry is $10.
Registration forms can be picked up at the Litchfield Park Recreation Center, or obtained online at www.litchfield-park.org. Online registration through www.active.com is also available.
Hickman's Family Farms will be supplying 300 egg snack packs, and staff to distribute them to the participants. We are honored to step in with good nutrition to commemorate David Schwake, who began bringing the nutrition of eggs to runners seven years ago.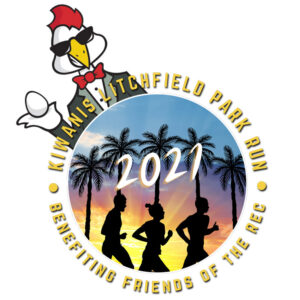 Back to Top